09 Aug

90 Day Run to Fun in the Sun!
Cruise to Cozumel for Free!
You're already looking forward to hanging out in the Big Easy with your Surge365  friends and teammates at the Winter Regional, January 13-14, 2017! Chances are it's going to be cold back at home in January… so what if you could extend your time in the south by including an amazing trip to the warm, beautiful, blue waters of Cozumel?
Are you interested? Of course you are! Who wants to be cold and in the snow when you could be cruising the waters of the Caribbean? Make plans now to join Coach, Scott and Chris on January 16, 2017 as they, along with you, your friends, and teammates cruise for five (5) days on the beautiful Carnival Triumph. Contact Christina at christina@surge365.com for more details and to register! Prices start at just $398.45/person for an interior cabin!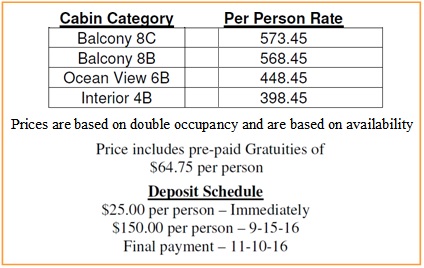 ---
Here's How You Can Cruise to Cozumel for FREE!
When you earn just three (3) Bonuses* between August 5 and November 3, 2016, we'll cover your cruise for you and a guest**. How would you like to stay in a balcony room? We knew you would! Earn just two (2) more bonuses during the contest period for a total of five (5) Bonuses and get ready to watch the sunset from your balcony!
What are you waiting for? Book your trip today! Put up to $5,000 in your pocket AND cruise for free. Pack your bags and join your Surge365 family as we travel the world together! Let's go cruising to Cozumel!
*Qualifying sales must remain active for a minimum of 90 days to qualify for reimbursement.

---
A little bit about the Carnival Triumph
The Carnival Triumph features onboard spaces inspired by cities from all four corners of the world. You can experience delicious coffees, cakes, cookies and pastries at Vienna Café, encounter beach-casual fare at The South Beach Club, or explore a multi-course meal at the London or Paris Dining Rooms.
Visit the Hollywood Dance Club or the old-continent charm of Oxford Bar. And nobody can resist getting down to the New Orleans-style jazz of The Big Easy Bar!