01 Nov

Travel Tip Tuesday! Popular US Themed Hotels!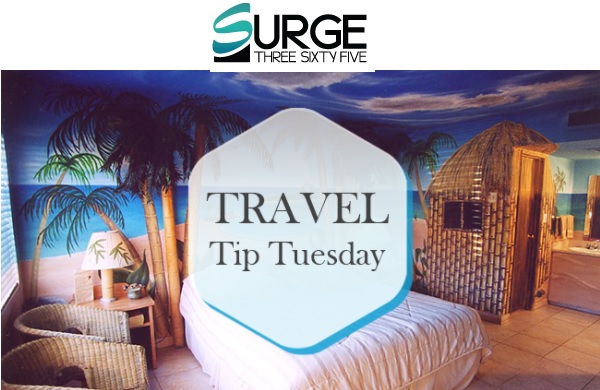 Popular Themed Hotels Across The United States
Mix things up during your next hotel stay. This week's Travel Tip Tuesday explores off-beat accommodations around the country with features that you're not soon to forget.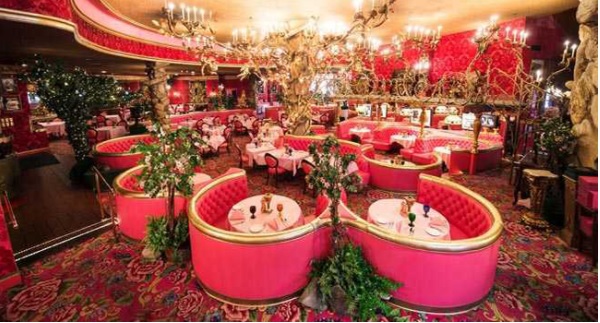 Madonna Inn — San Luis Obispo, California
Located in California between Los Angeles and San Francisco, the Madonna Inn is a cultural landmark that features 110 guest rooms and suites, each uniquely designed and themed. Most are colored in various gradients of pink with gilded mirrors, lush floral arrangements and plenty of velvet. The Vous room is a royal-blue luxury hideout with vaulted ceilings, an ornate chandelier, and a round bed. A stay in the Safari Suite is accented by animal skins, prints, a shower with an overhead waterfall, and two California King beds. The Madonna Inn's Gold Rush Steak House is bursting with color, and is best known for its circular pink booths.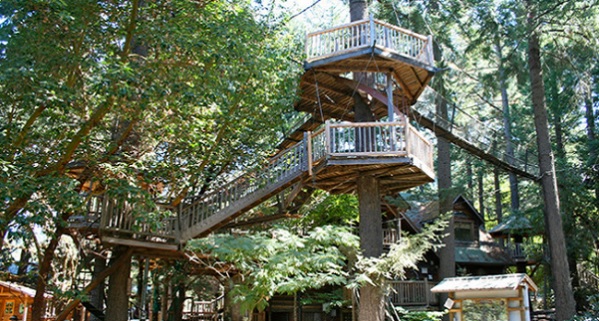 Out'n'About Treehouse Treesort — Cave Junction, Oregon
Childhood dreams come to life with the ultimate treehouse forts at Out'n'About Treehouse Treesort. Twelve treehouses, all custom built for the resort, are scattered around a 36-acre private property. A pulley system is in place for luggage, and a variety of spiral staircases, ladders, and rope bridges help get you to your room. Horseback riding is a popular activity, along with a comprehensive zip-line course of 15 lines. Note that it's best to book early for a chance to stay here, as the treehouses are in high demand with bookings starting a year in advance.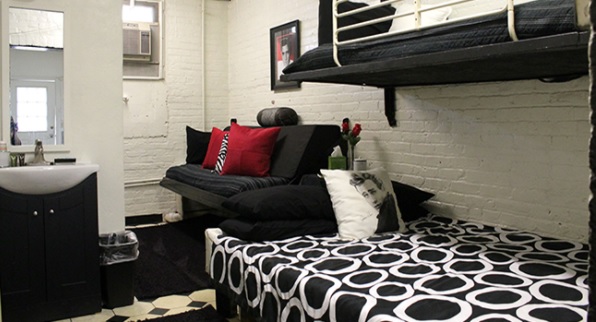 Jailer's Inn — Bardstown, Kentucky
About an hour south of Louisville in Bardstown, KY, Jailer's Inn was an operational prison from 1797 through 1987. Having been restored and redesigned as a hotel, the building's original purpose is clearly shone through its iron bars, 30-inch thick stonewalls, and heavy steel doors. Six guest rooms are all uniquely decorated, honoring its past and staying true to form. The Jailer's Inn offers a fun Jail Cell room painted black and white to pay homage to past inmates such as Elvis Presley and James Dean.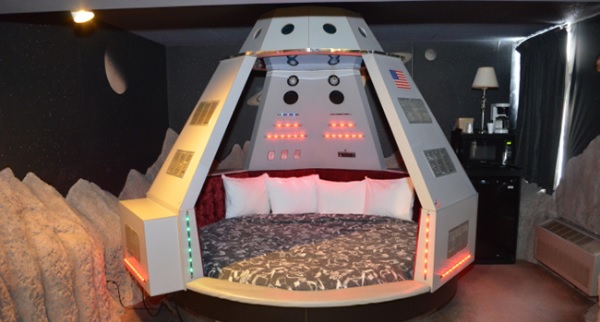 Red Carpet Inn & Fanta Suites Hotel — Greenwood, Indiana
Located 15 minutes south of downtown Indianapolis, this eclectic hotel looks pretty unassuming from the outside, but step into one of their 20 themed suites, and you'll see that this hotel has some pretty stellar accommodations. Notable themed suites include the "Space Odyssey," "Alien Invasion," "Cinderella," and "Casino Royale." Each elaborately-decorated room is outfitted to look like a movie set, for a stay that you're likely to always remember. The suites are well equipped with luxury amenities to keep you comfortable in an otherworldly setting.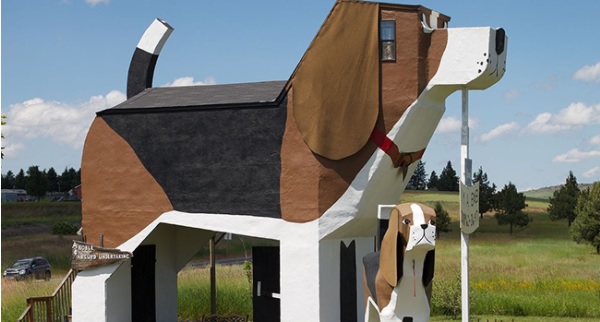 Dog Bark Park Inn — Cottonwood, Idaho
This giant beagle-shaped hotel has become recognized as one of America's best roadside attractions and a cultural landmark for the state of Idaho. This "mom and pop" hotel is actually owned by a husband and wife who opened the inn in 1997. The Dog Bark Park offers guests a nostalgic experience, designed to help you enjoy the simpler things in life. Instead of televisions, computers, or other such electronics, the inn is stocked with a variety of cards and board games for your entertainment (although WIFI is available). Naturally, this inn is pet-friendly for a small additional fee.Use the suggestions from this week's Travel Tip Tuesday to inspire you to visit new places, live new experiences, and create new life-long memories that truly stand out in your mind