24 Oct

Travel Tip Tuesday! 5 Fantastic Destination Spas!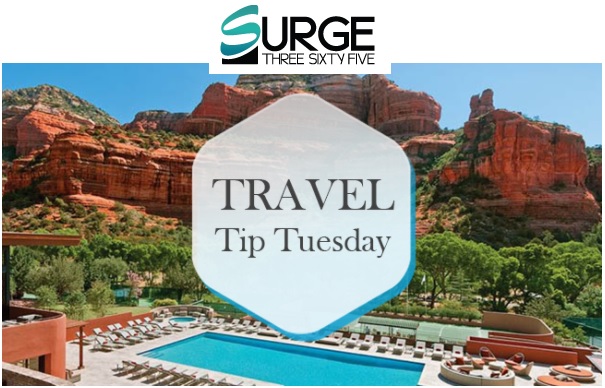 Five Fantastic Destination Spas In The Western United States
Finding complete relaxation sometimes requires escaping for a while to somewhere dedicated to making you feel new again. While hotels everywhere have spa programs, the western US is host to some of the nation's top destination spas – resorts offering a full restorative experience including therapy, healthy cuisine, and wellness programs; often amid scenic views and perfect weather. We've selected this short list of destination spas in the western states based on their charm, amenities, quality, and the immersiveness of their programs.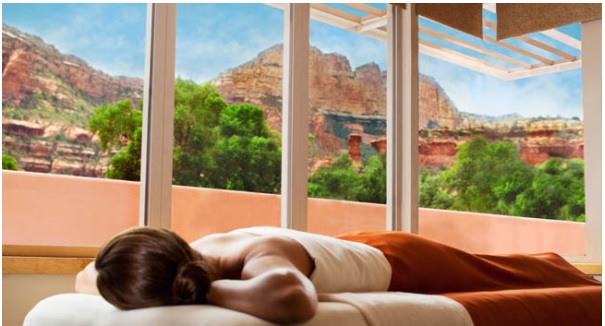 Mii amo Spa At Enchantment Resort
Tucked away in the Coconino National Forest north of Phoenix, Arizona, Mii amo is a secluded destination spa perfect for finding your center. While Sedona's red rock formations instill a sense of zen, Mii amo sits among them harmoniously, with an open and inviting architecture designed around its natural surroundings. The spa features massage techniques from around the globe and transformational activities including Native American inspired rituals and meditation. Hiking trails and a full calendar of fitness and wellness workshops keep your options rounded. Sessions are offered both outdoors and within Mii amo's many scenic treatment rooms.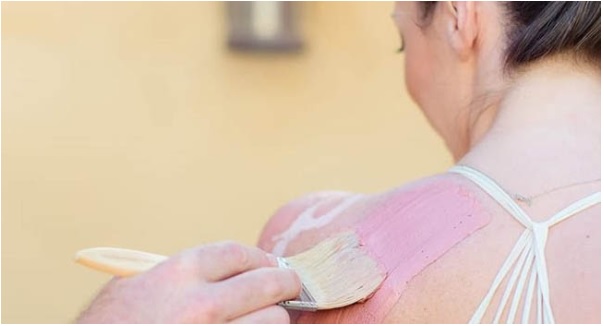 The Well Spa At Miramonte
Located in Southern California's Palm Springs Desert community at the Miramonte Resort, The Well Spa is considered a favorite by locals and visitors alike. This charming Tuscan-inspired villa sits peacefully afoot the Santa Rosa Mountains, adorned with bougainvillea and cyprus , setting the perfect mood to unwind. The spa, covering 12,000 square feet (1.114 square meters), boasts three outdoor treatment spaces, saline pools, bench-water therapy, and a eucalyptus-infused steam room. Begin your spa experience by choosing a stone on which a word of intention is inscribed. This becomes a mantra for your journey to restoration. A few unique treatments offered by The Well Spa include their signature Sticks and Stones massage, a honey massage, a couples painting party using restorative muds.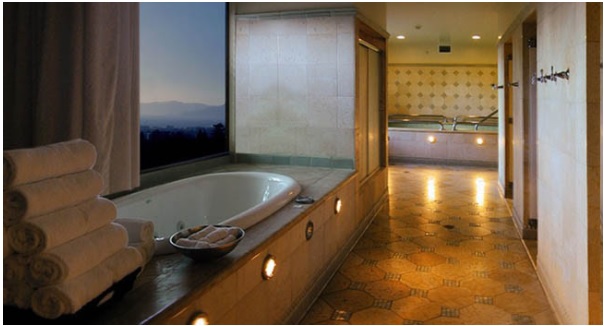 Claremont Hotel Club & Spa
If you'd like to relax and visit the San Francisco Bay Area, think of the Claremont Hotel Club & Spa as your island in the city. This spa offers a robust menu of treatments and sweeping bay views within a lovingly restored resort dating back to 1915. Watch a sunset over San Francisco in the distance from open-bay windows during a eucalyptus bath therapy session. Customized hydrafacials, aromatherapy, and up to six styles of massage are among the spa therapy offerings. Unwind at your own pace while within minutes of an amazing food scene and northern California's natural beauty. Feeling adventurous after relaxing? Work on your swing at the on-site tennis club, or take a day trip to San Francisco, coastal villages, or the nearby wine country.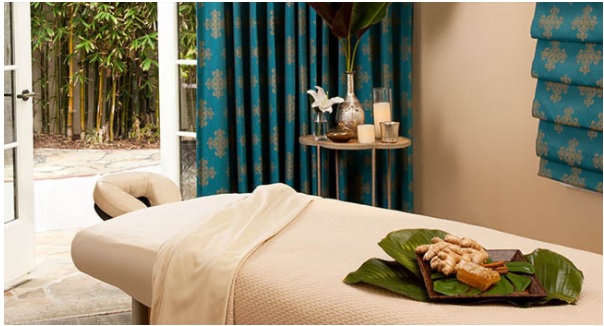 Estancia La Jolla Hotel & Spa
The coastal village of La Jolla, just minutes north of San Diego, California, is home to this luxury hotel and spa modeled as a charming spanish-colonial villa. Estancia sits on 10 acres of immaculately-curated gardens high on the cliffs above Torrey Pines state beach. It's award-winning spa features a Sea Stone Massage, eucalyptus steam room, and a meditation garden with overstuffed pillows. Bringing someone special with you? An intimate couple's bungalow featuring a private deck and outdoor soaking tub for two catches ocean breezes all day.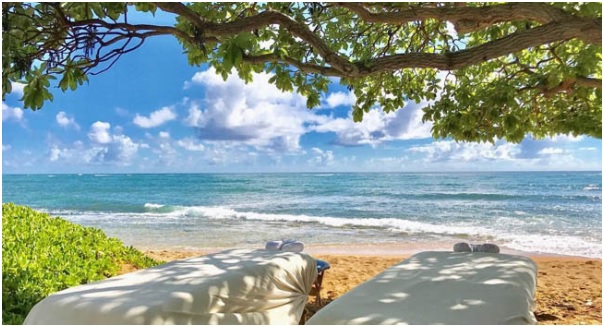 Spa By The Sea
On the island of Kauai, imagine a massage right on the beach, the sound of waves, and a scent of cocoa butter. Literally a spa by the sea, Hawaii's Waipouli Beach Resort features beach massages, body treatments making use of volcanic ash (an antioxidant), and body wraps with noni fruit, used for centuries by traditional healers throughout the Pacific Islands. When you're not enjoying the sun, sand, and natural beauty of Kauai, a Japanese Soaking Tub, Vichy Shower room, and Chiropractic suite offer additional ways to relax at this tropical-destination spa.
Feeling like it's time to hit your reset button? We all deserve some time for ourselves now and then. Putting time on the calendar to decompress might be the best thing you do for yourself this year, and a destination spa out west waits to welcome you.