18 Jul

Travel Tip Tuesday! How To Receive An Upgrade On Your Next Flight!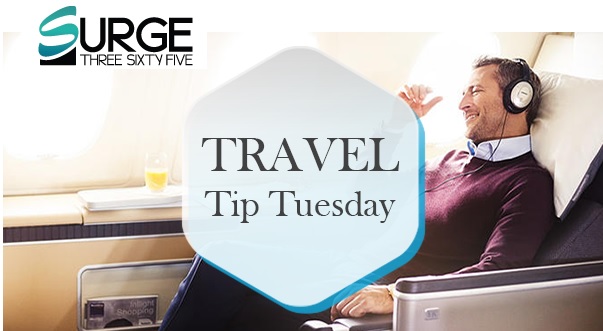 How To Receive An Upgrade On Your Next Flight
From unexpected weather delays to long lines at security, flying these days can be a hassle. Luckily, this week's Travel Tip Tuesday focuses on a surefire way to make your next flight more enjoyable. Continue reading to learn a few tips and tricks from our travel experts that will help you receive a free upgrade to business or first class on your next flight.
Achieving Status Pays Off
Having a frequent-flyer membership can earn you more than just free flights on your airline of choice. If you fly often enough with a particular airline, you can earn elite status, which often starts at 25,000 miles and can bring you a wide range of perks. Frequent-flyer credit cards are another way to add miles, too. Travelers with "status" are more likely to receive a free upgrade than the average frequent-flyer member. By being loyal to a particular airline, your chances of being upgraded by that carrier increase significantly. Travelers who want to earn elite status should consistently book flights with their airline of choice in order to receive the most benefit. Those who fly the most are rewarded the most.
Choose Your Departure Times Wisely
To improve the likelihood of receiving an upgrade, avoid flights filled primarily with business travelers. Passengers equipped with a company credit card will most likely have the premium cabins booked. Not to mention, on the off chance there are seats available for an upgrade, the business travelers will typically have a loyalty point balance that puts them far ahead of you in the upgrade queue. Avoid flights that depart early or late in the day and go for midday, midweek, and on weekends, as opposed to early mornings and/or late afternoons.
Get Bumped
Whenever airlines overbook flights and need people to give up their seat, that is when you have the most leverage for getting concessions and upgrades from the airline. As gate agents make increasingly urgent announcements looking for volunteers, you will have the opportunity to approach the gate and set your conditions for catching a later flight. If there are few volunteers offering up their seat, airlines can often be quite generous. It's not uncommon in such a situation to receive not only an upgrade to business or first class on your replacement flight, but also a free one-way or possibly round-trip ticket for a later date.
Increase Your Upgrade Eligibility
~Be Courteous: A little kindness could earn you a first class seat in the blink of a smile.
~Unexpected Opportunities: A faulty chair that won't recline, for example, is sometimes all that is needed for a one-way ticket to the front of the plane.
~Fly Solo On Your Birthday: Flight/Gate attendants may feel encouraged to see you travel in comfort on your special day.
~Stand A Little Taller At Check-in: It's no secret how cramped and uncomfortable a coach seat can be for a tall person. Upgrading such a passenger to a seat with more legroom is equal parts sympathetic and practical.
~Volunteer Your Seat To A Family: The flight crew will appreciate your willingness to accommodate a family that would otherwise be scattered in different areas of the plane.