18 Aug

Cancun in December! See how you can go with Surge365!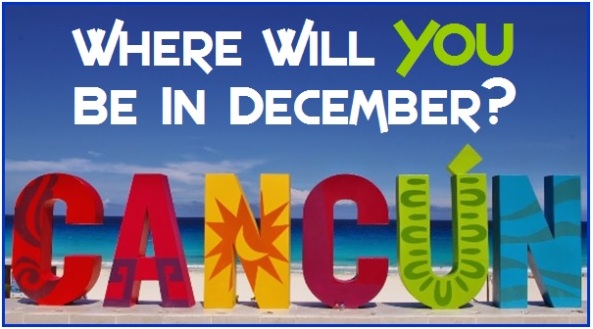 JOIN YOUR SURGE365 FAMILY Thursday-Sunday, December 14-17, 2017 in a city whose name is synonymous with pristine beaches, turquoise waters, world-class dining and so much more! And all of this at one of the top all-inclusive resorts in beautiful Cancun, Mexico!
ALL-INCLUSIVE! The Fiesta American Condesa offers an unforgettable vacation in an elegant and traditional Mexican architectural setting. You will enjoy beautiful accommodations right on the beach at this all-inclusive, family friendly resort! The atmosphere features complete accommodations, dining, and entertainment with a full range of culture, recreation and sporting activities.
— IMPORTANT INFO! —
YOUR INCREDIBLE PRICE for this all-inclusive vacation as a Surge365 member is just $642 for two people! There are less than 50 rooms available, so ACT NOW! The easy payment plan of 4 payments of $217 includes the registration and processing fee of $99/person, based on double occupancy. Rooms with additional guests or upgraded rooms are subject to availability and higher pricing structure. Just email us at cancun@surge365.com and we'll get you started.
---

Contest Period is during following pay cycles:
Friday, August 11 – Thursday, December 14, 2017.
Make 5 Bonuses – Room Reimbursement!
Surge365 will pick up the room tab (based on double occupancy) for you and your guest! *
Make 8 Bonuses – Flight Reimbursement!
Surge365 will reimburse up to $500/person for airfare for you and your guest! **

Make 12 Bonuses – Receive $1,000 cash!
Surge365 will give you $1,000 cash to spend however you like! *
That's an all-inclusive, top rated resort on one of the most beautiful beaches in the world, two flights, over $12,000 in Bonuses and an extra $1,000 spending money by making less than one (1) Bonus per week during the promotional period!  Email cancun@surge365.com to get started, then start bonusing! You can do it!
---
Make those bonuses and pack your bags for sunny Cancun, Mexico. Let's go!
---
* Must have paid entire room and registration fee in order to qualify for reimbursement.
** Flight documentation must be provided; flights must be paid for by participant and will be reimbursed by Surge365.