15 Jul

Congratulations $1,000 Bonus Earners!

Hey

Surge365

! Another great way to end the week! We'd like you help in congratulating our newest $1,000 Bonus Earners!
---

Special Congratulations to Surge365 Founders Circle and Marketing Director
Renee Toppin for Bonusing!
---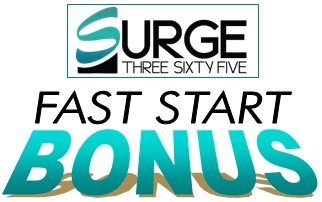 Congratulations to our Newest Fast Start Bonus Earners!
Chris Davis and Adrienne Dawkins!
---
Way to go James Smith, Kim Anderson, Jonathan Everett, Hernel Watson, Micheal Nelson, Max Lopez, Patricia Neff, Ronald Richardson, Tashauna Richardson, Roseann & Eddie Pizarro, Jesonya Whitfield, and Shironica Roberts-Jack!
P.S – Don't miss your chance to join these Surge365 SBAs and others that have bonused in July for some special recognition at the All Systems Go! – 2016 Surge365 International Convention!
#AllSystemsGoS365