08 Jul

Congratulations Bonus Earners! Well Done!
Surge365 Congratulates Our Latest $1,000 Bonus Earners!

Special Congratulations to Surge365 Founders Circle and Marketing Directors Renee Toppin, Lucretia Daniel and Jeanie & Bill Sharpless for Bonusing!
---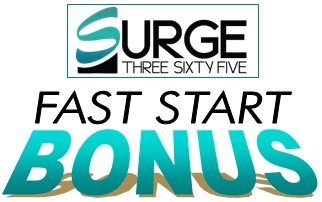 Congratulations to our Newest Fast Start Bonus Earners!
Dennis Austin
Kimberly Butler
Tracy Jackson
Delores Jones
Willie Purcell
Curtis Trott
---
Way to go Sephlyn Marcano, Glenda Rowe, Margo Bronson-Toombs, Jenny Campbell, Tashauna Richardson, Lucretia Daniel, Bill & Jeanie Sharpless, Willie Purcell, Renee Toppin, Tiffany Motley, Curtis Trott, Tracy Jackson, Delores Jones, Dennis Austin, and Kimberly Butler!
---