22 Dec

Congratulations new $1,000 Bonus Earners!

Hey Surge365! How about a nice bonus closing out the holiday season! Help us congratulate our newest $1,000 Bonus Earners!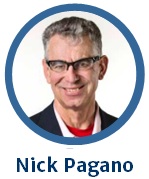 Special Congratulations for bonusing to Surge365 Founders Circle Member and Marketing Director Nick Pagano!
Way to go Joseph Santana, Carolyn Robinson, Natasha Blake, D M J Gifts, Kandis Malone, Michael Samuels, Janielle Saddler, Melford Alston, Diana Gonzalez, Michelle Thomas, Adrienne Dawkins, Laticia Beatty, Gems Dream Travel LLC, Lillie McCottrell, and Tashauna Richardson!
---