27 Mar

Congratulations to Surge365 Founder Coach Lloyd Tomer!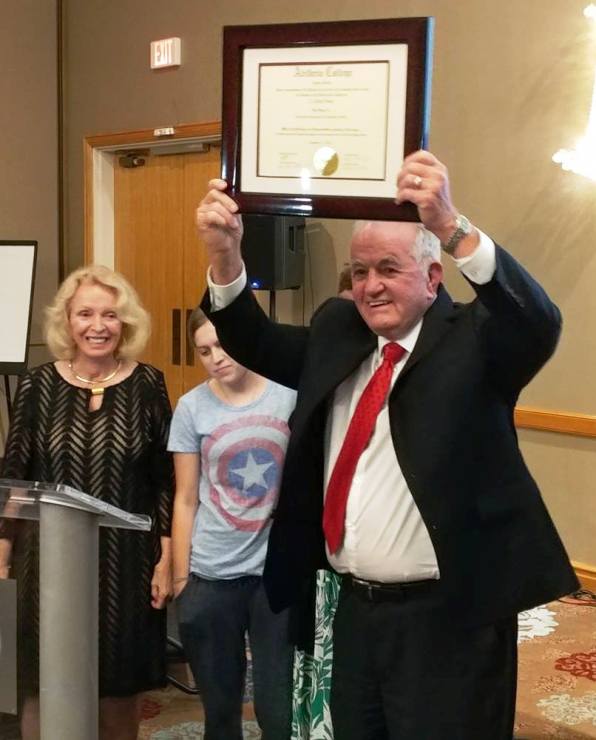 L-R: Roma Sarn, Samantha Tomer, Coach Lloyd Tomer
---
Coach Lloyd Tomer was presented with an Honorary Doctorate degree this past weekend at the Surge365 Champions Spring Training event in Orlando, FL. The prestigious degree was conferred by Aletheia College and the beautifully framed degree was presented to Coach after words from his son, Frank Tomer and his sister, Roma Sarn.
The Honorary Doctorate degree is conferred to honor an individual's notable contributions or lifetime accomplishments that benefit a community or society. Everyone at Surge365 congratulates Coach Tomer on receiving this distinguished award.
---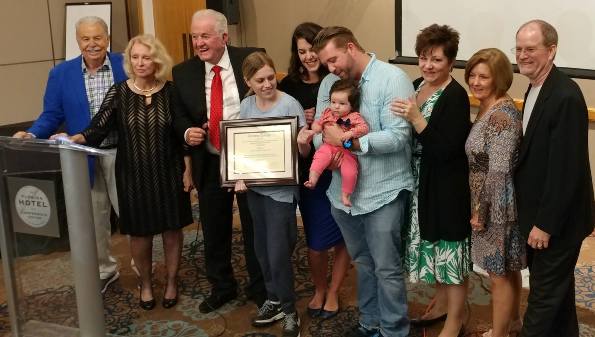 Family members who attended the presentation were L-R: Art and Roma Sarn, Coach Tomer, Samantha Tomer, Rebecca and JT Tomer and daughter Eliza, Chriss Tomer, and Pam and Frank Tomer.