06 Nov

October EZ Travel Button Giveaway Winner Announced!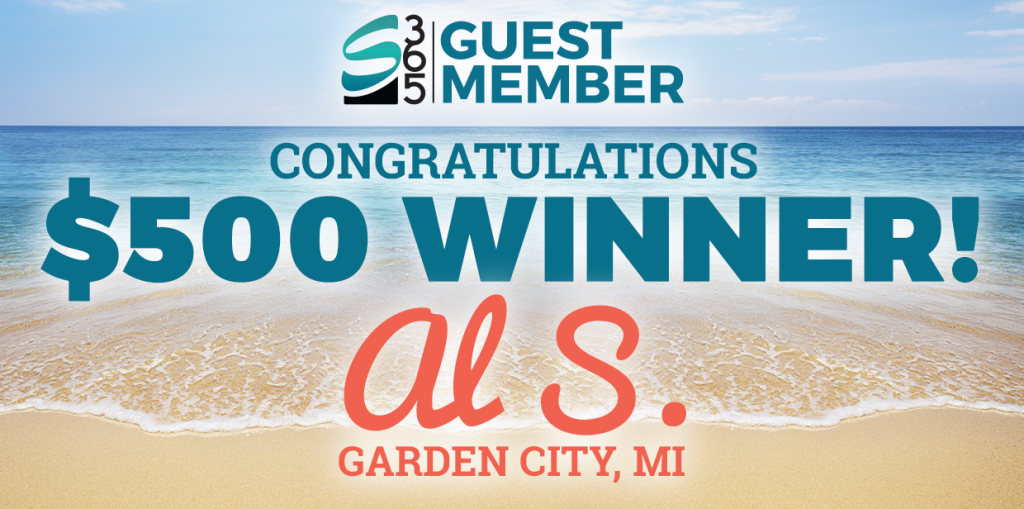 Congratulations to Guest Member Al S. of Garden City, MI, winner of a $500 gift card in the EZ Travel Button Guest Member Giveaway for October!
And special thanks and congratulations to SBA Michael McCusker for presenting Al with the EZ Travel Button and the opportunity to sign up as a Guest Member.
Not only does the Guest Member receive a $250 travel credit to use on their Guest Member site, but they are entered into that month's drawing for a $500 gift card! This promotion will continue through the end of this year. At the beginning of each month all new Guest Members who registered the previous month will be entered into the drawing for the $500 gift card!
SBAs! Hand out those EZ Travel Buttons! We know that once guests see all of the advantages and savings to a Surge365 Travel membership, with its access to hundreds of thousands of hotels, resorts, cruises, and all-inclusives around the globe, they will want to become a permanent Surge365 Member!