29 Aug

S365 University Convention Recordings Now Available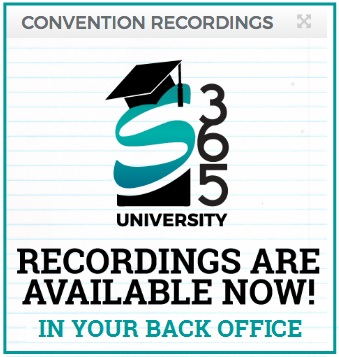 Push Play and Learn to Earn!
Welcome to the Surge365 University Recordings page! We know you were not able to attend all 19 classes and we are excited to announce that the audio recordings of all 19 classes that were included in your Convention Registration fee are now available in your Back Office! All of the Surge365 accomplished and successful leaders shared real life knowledge, success, motivation and guidance to ensure your own Surge365 business success! And now you can take advantage of their outstanding trainings at your convenience!
To listen to a recording, simply push the play button located below the topic of that recording! When first listening to a recording we recommend that you first move your volume to a lower level and adjust it accordingly.
Important Note: The Surge365 University recordings were recorded live at the 2016 Surge365 International Convention and are copyrighted by Surge365 for the sole use of Surge365 Business Associates. These recordings are intended for educational purposes only and may not be distributed to the public.
…