20 Jul

Surge365 Cares! Meet Brendan Grose!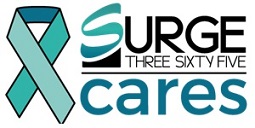 Surge365 would like to thank everyone who has donated to Surge365 Cares, a benevolent program that partners with non-profit organizations that are making a difference in peoples' lives. Surge365 matches a portion of the donations made by SBAs to our partner organizations.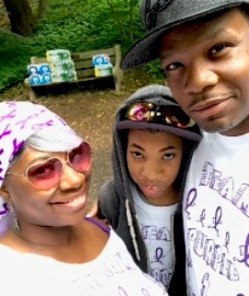 Brendan Trent Grose is the 13-year-old son of Surge365 Founders Circle members Syreeta and Andre Grose. Brendan was diagnosed with epilepsy in October of 2011. He has endured countless hospital stays, nearly 30 different medications, and even the ketogenic (strict low carb) diet. Syreeta says, "Although his condition has worsened, he continues to be the strongest and most resilient young man we know."
Epilepsy is a medical condition that produces seizures affecting a variety of mental and physical functions. It is also called a seizure disorder. A seizure happens when a brief, strong surge of electrical activity affects part or all of the brain. One in 10 adults will have a seizure sometime during their life.
When a person has two or more unprovoked seizures, they are considered to have epilepsy. Almost 3 million people in the U.S. have some form of epilepsy. About 200,000 new cases of seizure disorders and epilepsy are diagnosed each year. In the Eastern Pennsylvania region alone there are over 110,000 people living with epilepsy/seizure disorder.
Walk for Epilepsy – Pennsylvania exists to bring together the community of people who live with epilepsy to raise funds and share a commitment to finding a cure.
Brendan, formerly known as 'Lil B,' designed the Team Purple 4 Brendan shirt for his team and to signify that he has now entered his teen years!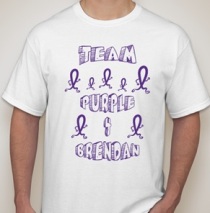 Your Surge365 Home Office team made a donation to EFEPA (Epilepsy Foundation Eastern PA) and signed up as "virtual walkers" on Brendan's team.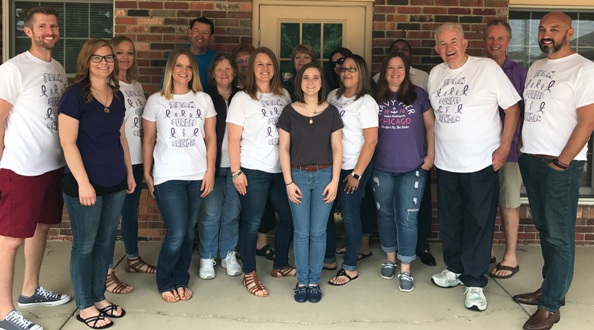 The Home Office team also purchased Team Purple 4 Brendan t-shirts which directly supports his Camp Achieve fees and supplies. The Epilepsy Foundation Eastern PA believes no child should feel alone, ostracized or unsafe because of their epilepsy. They strive to alleviate the stresses and fears that many children with epilepsy suffer from by providing them access to all of the life experiences they deserve. If you would like to donate to help with Brendan's camp expenses, please click here.