25 Aug

Surge365 Cares! New Partners and New Updates!
We Are Proud To Announce Two New Organizations Added To Surge365 Cares!
We are proud to announce the addition of two organizations to our Surge365 Cares family. In addition to the Jennifer Wynn Vancil Cancer Foundation, we are pleased to now support the Epilepsy Foundation of Eastern PA and Infinite Possibilities.
The Epilepsy Foundation Eastern PA is leading the fight to end epilepsy and overcome challenges created by seizures by focusing on education, support and advocacy. There are over 40 types of epilepsy with different causes and different types of seizures. The EFEPA is dedicated to improving the quality of life for people with epilepsy. This mission includes funding research initiatives that seek to treat and prevent epilepsy in patients.
Infinite Possibilities, Inc. represents a community-based organization committed to advocacy on behalf of single mothers in the areas of domestic violence, health, education and economic empowerment. This organization delivers programs and services that foster personal and professional growth and is a platform for the personal, professional, social and economic development of single mothers and their children.
Links to these organizations for more information, ways to get involved, and donations are also found in your Back Office by clicking on the Surge365 Cares ad. Surge365 Cares is a benevolent program that partners with IRS approved 501c3 non-profit organizations that are making a difference in peoples' lives. Surge365 will match a portion of the donations made by SBAs to our partner organizations.
SURGE365 CARES UPDATES
Epilepsy Foundation Eastern Pennsylvania
Pictured here at the Surge365 International Convention in San Diego is Brendan Grose, son of Founders Circle members Syreeta and Andre Grose. Brendan was diagnosed with epilepsy in October of 2011. Donations were made to the Epilepsy Foundation Eastern PA and Home Team members also signed up as "virtual walkers" on Brendan's team in the Walk for Epilepsy. Donations also purchased Team Purple 4 Brendan t-shirts which directly supported his Camp Achieve fees and supplies.
Jennifer Wynn Vancil Cancer Foundation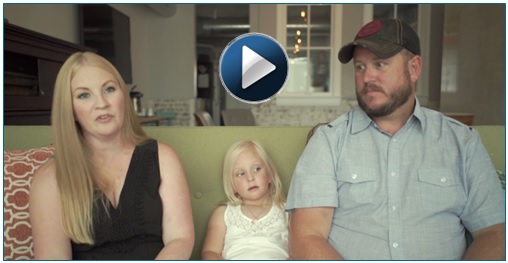 Meet the Weigand family – Nick, Tamra, and Piper. Tamra was diagnosed with colon cancer in 2014. While she was home recovering from surgery this past July, they received an amazing call telling them that they had been chosen by the JWVCF to receive a memory-making week of fun, sun, and relaxation in Madeira Beach, FL, complete with limo transfers, flights, a home right on the beach, a convertible Mustang to drive while there, and spending money! Watch the video for their story of love, hope and triumph!
Thank you to everyone for your donations! This family was able to take a much needed break from cancer and make memories that will last a lifetime. With your help, the JWVCF hopes to give many more families facing cancer the opportunity to create memories that will last for a lifetime. And Piper's smile says it all!