27 Feb

Surge365 Cares – Spotlight on the Regan Family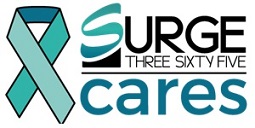 Surge365 would like to thank everyone who has donated to Surge365 Cares, a benevolent program that partners with non-profit organizations that are making a difference in peoples' lives. Surge365 matches a portion of the donations made by SBAs to our partner organizations.
________________________________________________________________
We would like to share a small part of the Regan family's memory-making journey, made possible by your generous donations to Surge365 Cares.
"Thank you JWVCF. This experience has been a blessing!" – RJ Regan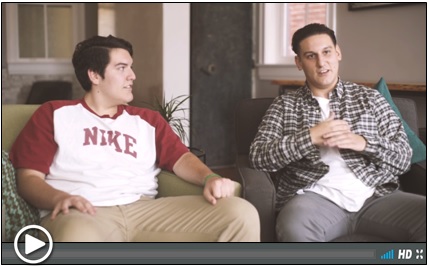 Tish Regan – a daughter, a sister, a wife, a mom – was diagnosed with cancer and granted a memory-making getaway with her husband Robert and sons RJ and Tony. The planning started, the excitement and anticipation were high. The hard fact is that cancer is no respecter of people. Tish passed away before she and her family could enjoy their getaway, however JWVCF's Board of Directors unanimously voted to send Robert, RJ, and Tony on their Western Caribbean cruise. Cancer changes the lives of families in so many ways, big and small. Unfortunately, circumstances did not allow for dad Robert to go on the cruise, but sons RJ and Tony were able to make the trip. It gave them time to heal, and time to reflect on the priceless memories with their mom, all while creating new memories together.
There were many Surge365 business associates on the cruise, which sailed from New Orleans to Cozumel, Mexico, as Surge365 had just concluded a company-wide Winter Regional event in the "Big Easy." Surge365 had also recently announced the creation of Surge365 Cares, which will match part of the donations made by its members to its partner non-profits. The Jennifer Wynn Vancil Cancer Foundation was named the first charitable partner of Surge365 Cares and RJ and Tony were warmly welcomed by Surge365 on the cruise!
RJ and Tony share, "This trip has been a dream come true! My brother and I had the times of our lives. The memories and friends we made will stay for us for a lifetime! Thank you for everything! Words can't express how thankful we are to know wonderful people such as Duane Vancil, the JWVCF, and the people in Surge365." Following are photos Tony and RJ sent us from their memory-making cruise, some with their new Surge365 friends on the beautiful Carnival Triumph.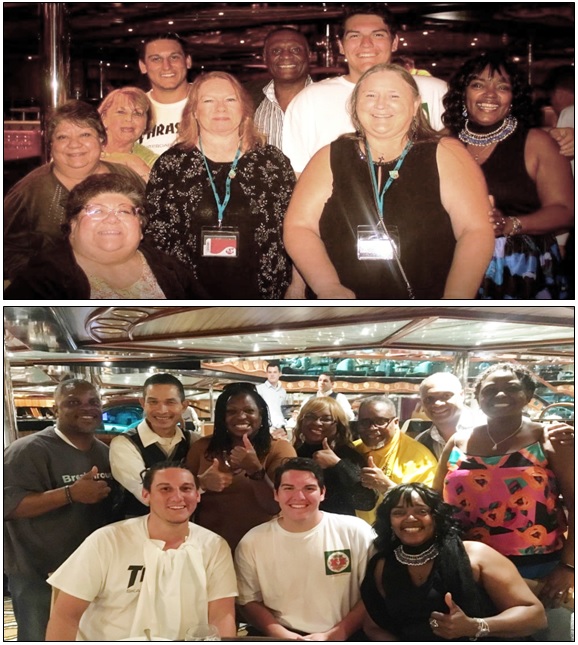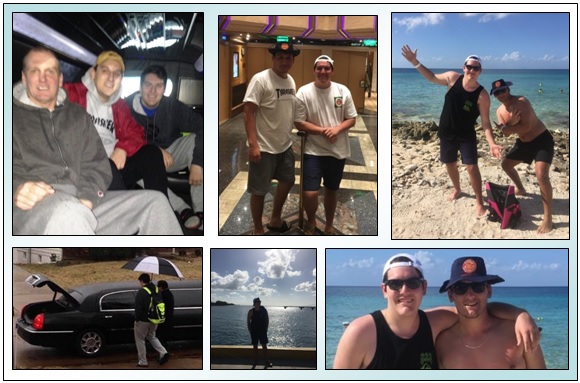 Please remember that your contribution makes an immediate impact in the life of a family in the midst of their cancer journey and that TIMING IS SO IMPORTANT! We need your partnership; they need your help to take a break from the treatments, the procedures, the appointments, and the constant dialogue that revolves around cancer. JWVCF is honored to have served the Regan family.
---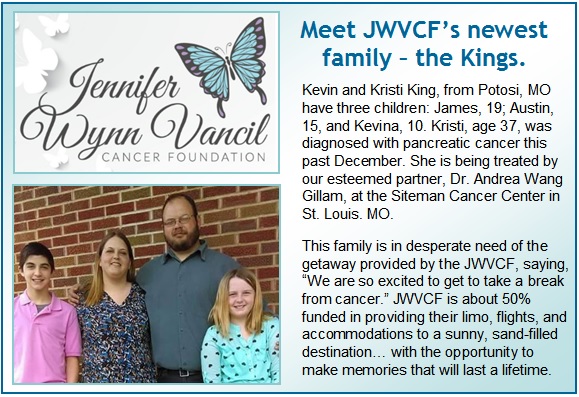 We encourage you to Like the JWVCF on Facebook by clicking here and partnering with Surge365 to make a life-changing, memory-making donation by clicking here. Your charitable contribution is tax deductible.
Please take a moment to visit the JWVCF website for more information and click the Memories link to see the smiles, laughter, and loving memories that have already been made by families battling this terrible disease. You may also subscribe to our newsletter here or at the bottom of any page on the website. Thank you!
TRAVEL CHANGES LIVES! Help families make memories that will last a lifetime!