22 Jul

Surge365 Convention Online Registration – Only 2 Days Left!

Baltimore2015. It's more than a convention; more than a gathering of enthusiastic Surge365 members; more than a time of learning and networking. This event is a catalyst to change your life, the life of your family and your world!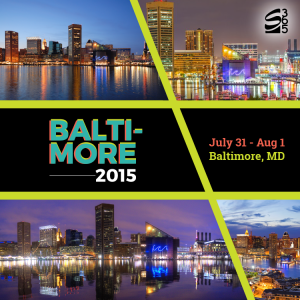 Don't miss the Surge365 University where you'll receive training from the biggest industry leaders on Friday morning! The Friday night festivities feature a Red Carpet, black tie, evening gown Awards Celebration with an opportunity to receive a FREE 5 x 7 photograph of you on the Red Carpet! On Saturday you'll receive all the motivation, inspiration and information to take your business to the next level.
Online registration for Convention ends on Thursday, July 23rd.
The last day to register and have your name badge printed for the event is Thursday, July 23 at 11:59 pm Central. Don't worry though if you missed the online registration!  You can still register at the event for the current price of $250. Or if you are a new Member or SBA you can register for Convention at the special rate of $99 if you register within your first two weeks of joining Surge365.
Don't wait! Register Now! Click here to register today! We'll see you in Baltimore!