16 Sep

Surge365 Recognition and Updates!

► Congratulations Comma Club!
► There's Still Time to Lock In Your Cruise to Cozumel
► Boot Camp Tomorrow in NYC
► New Mobile App Training Videos
---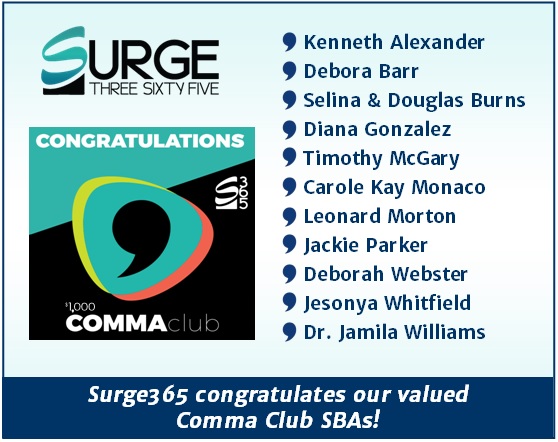 ---

IMPORTANT UPDATE TO WINTER REGIONAL CRUISE CONTEST

Due to the overwhelming response to participate in the 2017 Winter Regional Cruise to Cozumel out of New Orleans immediately following this year's Winter Regional event, we must make the following modification to the Cruise Contest Rules.
In order to be awarded a FREE cabin under the contest rules you must have booked a cabin by Monday, September 19, 2016.* If you have booked a cabin by that date and earn three (3) bonuses from August 5, 2016 through November 3, 2016 (the contest period), you will be reimbursed for the cost of an interior cabin for you and a guest. In addition, when you earn five (5) bonuses during the contest period and you have already booked a cabin, you will be reimbursed for the cost of a balcony cabin for you and a guest (Sales must remain active for a minimum of 90 days to qualify for reimbursement).
Make sure you contact Christina at christina@surge365.com by Monday, September 19th to book your spot! Then get to work, make some bonuses and let us pay for your cruise!  *You may still book this cruise after Monday, September 19th if space is available, however bookings made after that date do not qualify for the cabin reimbursement and our special group rate will no longer apply.
---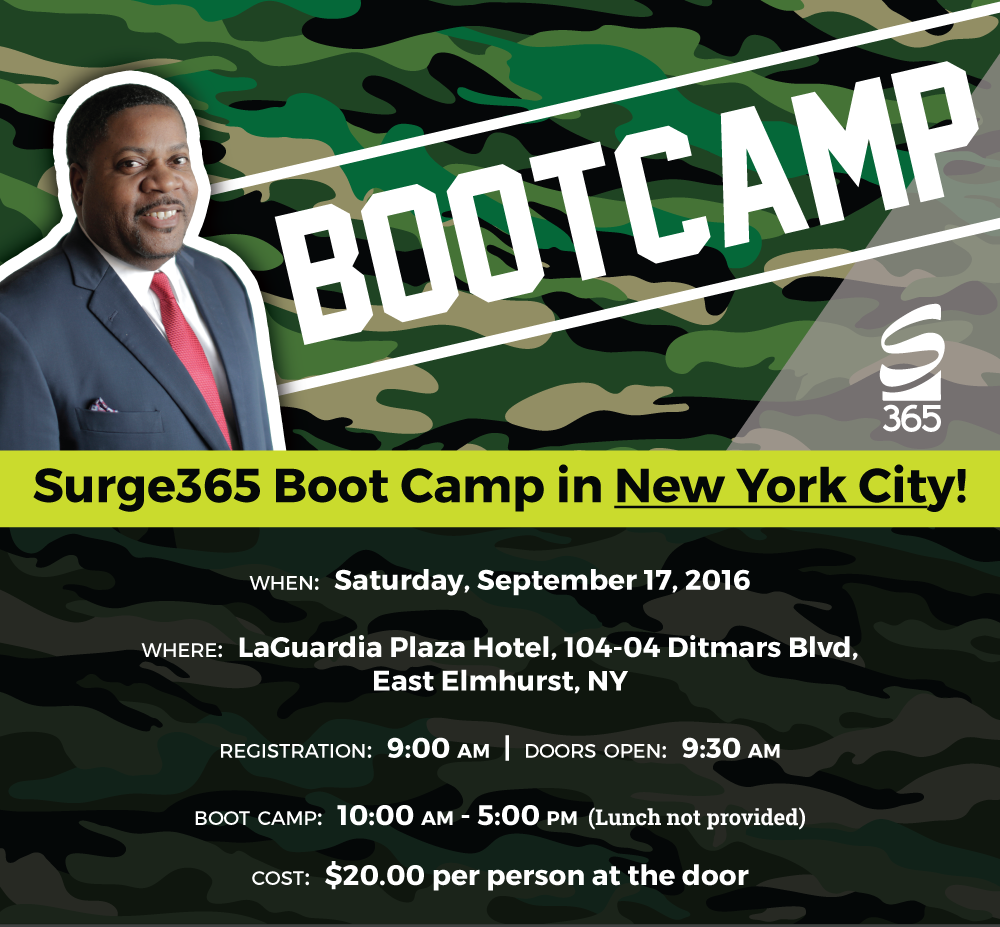 ---
Great New Training for the Surge365 Mobile App!
You now have access to over 45 minutes of training specific to your Surge365 Mobile App! Take a few minutes to watch these informative short videos and you will quickly see how best to take advantage of all of the features available on your Surge365 Mobile App.
You will learn everything you need in order to use this amazing system to help build your Surge365 Business! The training videos are located in both the Mobile App under Library and in the Surge365 Back Office under Menu > Resources > Videos > SBA Videos (Non-Shareable).