21 Jun

Important Surge365 Updates & Reminders

► Team Builder Qualifications Updated
► Videos Added to Mobile App
► Regional Builder Promotion Update
► $1,000 Fast Start Bonus Deadline June 24th
► Convention Prices Increases July 1st
► S365 Academy: S100 Series Videos, 2P&C Process
► WBA Offers Advanced Training
---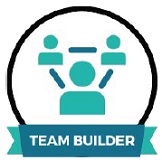 Team Builder Qualifications Updated
Option 1: You can become a Team Builder when you personally accumulate six (6) total points in your first 60 days.
Option 2: You and your team of SBAs must accumulate a total of fourteen (14) points. Six (6) of the fourteen (14) points must come from personal sales. There is no time limit to qualify at this option.
– A Travel Agent program sale counts as one (1) point.
– A Vortex Plus sale counts as one (1) point.
– A Vortex Platinum sale counts as two (2) points.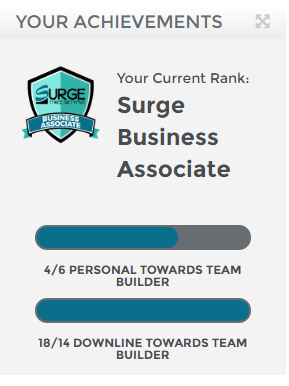 The 'Your Achievements' dashboard in the Back Office will reflect these updated Team Builder qualifications.
---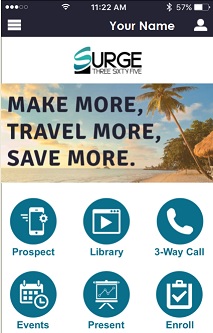 Videos Added to Surge365 Mobile App
The new Surge365 Overview video, and the Spanish version of The Ultimate Travel Solution video (including translated text and email messages for this video) have been added to the Mobile App!
Click on Present to share these exciting videos with guests and prospects!
Click Here to watch the new Overview video on YouTube. Video is also in your Surge365 Back Office under Menu > Resources > Videos.
---
You Can Become A Regional Builder Before Convention!
Planning on becoming a Regional Builder? Want to be recognized in front of your peers and mentors? Between now and July 31, 2016, you can get to the coveted Regional Builder position in one of two ways AND be presented with your jacket at 2016 Surge365 International Convention!
1) The first way is under the new rules announced with the launch of the Vortex and that is by earning a total of five (5) $1,000 Bonuses.
2) The second way is by having a total of 30 active Travel Agents or Vortex Owners in your Team Builder Group on July 31, 2016 at 11:59 PM CT. If you achieve 30 prior to July 31, they must still remain active when the numbers are checked on August 1, 2016 at 12:00 AM CT in order to qualify for this special promotion.
Please note that starting on August 1, 2016, the only way to achieve Regional Builder is by earning five (5) $1,000 bonuses.
---
$1,000 Fast Start Bonus Deadline Friday, June 24, 2016!
To all SBAs active at the Vortex launch on May 25, 2016: You will receive a $1,000 Fast Start Bonus when you personally make a total of seven (7) Vortex Platinum sales for a total of 14 points in your first 30 days as an SBA. No other sales count toward the Fast Start Bonus. Your next Vortex sale, Plus or Platinum, will start your count toward the $1,000 Team builder Bonus. The end date for this promotion is 11:59 pm CT June 24, 2016.
Please note – New SBAs! If you've joined since the official Vortex launch on May 25, 2016 – WELCOME! You have 30 days from your signup date to earn this bonus.
---
Register Today! Price Increases on July 1st!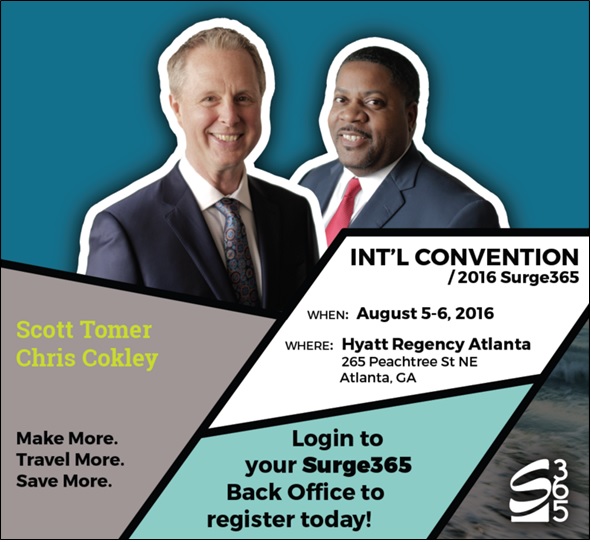 — OUTSTANDING MARKETING TRAINING! —
Your Surge365 Marketing Directors will be leading 9 classes along with other leaders from Surge365. You will have the option to pick from a total of 18 classes. All of these accomplished and successful leaders bring real life knowledge, success, motivation and guidance to ensure your own Surge365 business success! CLICK HERE for complete list of speakers!
— REGISTRATION BONUS! —
We know that you will not be able to make it to all 18 classes and we are excited to announce that we will be recording all 18 Surge365 University classes and an audio recording containing all 18 classes is included in your Convention Registration fee! The audio recordings will be available after the event.
---
S365 Academy 100 Series: 5-Part Training and 2P&C Sales Process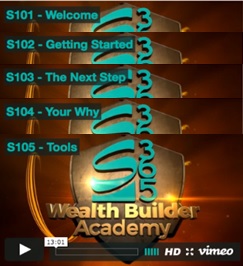 S365 Academy and 100 Series:
5-Part Training
2P&C Sales Process
Surge365 President Chris Cokley leads you on a 5-part training series to get your business off to a fast start!
Here you will also find the 2P&C Sales Process to help guide you through the 3 steps in prospecting.
---
Chris Cokley Presents Surge365 Wealth Builder Academy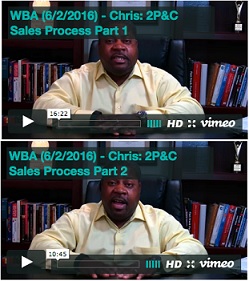 Want to take your S100 Series training to the next level? Then don't miss out on the advanced training you'll receive inside the WBA from Surge365 President Chris Cokley.
His newest advanced training focuses on the 2P&C Sales Process. If you've not signed up for the WBA, get signed up today!