21 Nov

Surprise! Surge365 Fulfills Wanda's 'Why!'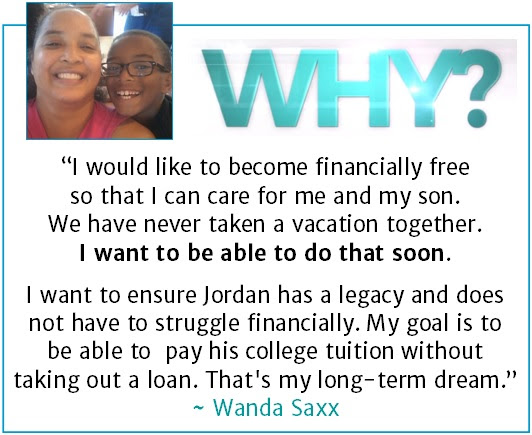 Surprise! Surge365 Fulfills Wanda's 'Why!'
At the Winter Regional in January of this year, we asked everyone to write their 'Why' on banners that would hang on the 'Why Wall' at the Surge365 Home Office. When we read Wanda's 'Why,' we were touched and decided to fulfill her dream of taking a first-time vacation with her son, Jordan. At this year's Convention in Atlanta, GA,  Wanda was surprised with an exciting trip to Walt Disney World in Orlando, Florida!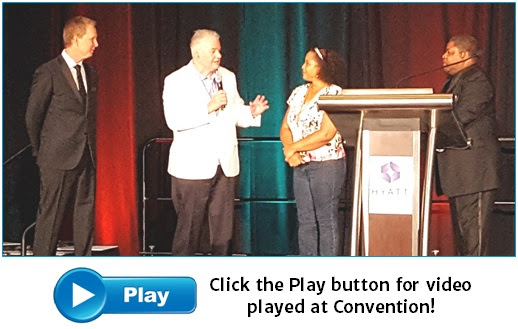 "Wow! I got to go on stage at Convention with the most awesome men in our company, Coach Tomer (our company's Founder and Visionary), Scott Tomer (our CEO), and Chris Cokley (our President). Duane Vancil (our Chief Operating Officer) was stage right. I couldn't wait to tell my son the gift we had received. I can't wait to see the look on his face.
Thanks Surge365 for being such a great company and for making my dream come true. This company and its leaders are the most beautiful people and they love God! I couldn't ask for anything better in a company. They truly want to help people become financially independent."
---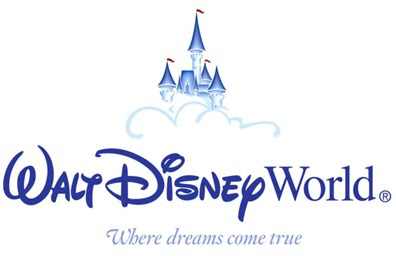 Wanda shared her exciting Convention experience last week as they prepared for their trip: "When I found out about our International Convention, I was so excited. My brother, Antonio Thomas, and I had been doing nothing but talking about it to our team and how it would transform our businesses and our lives. However, I did not know that soon there would be a trying and difficult time for me and my son. Therefore, I decided not to go to Convention because I did not want to lose days from work, but my brother kept telling me that I had to be there.

I requested the days off from work, reserved a room which I shared two other ladies, took a leap of faith and paid my convention registration. I was going to bring my son but school had started that week. During the night of awards, my brother insisted that we get seats at the front so I ran and saved seats for our team. Coach and Duane came over to speak to me and asked if I had brought my son. I thought they had me mistaken with someone else because I didn't know why they would be asking about my son!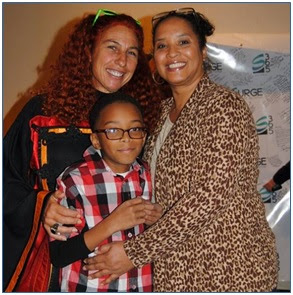 Some awards were presented and Duane related how the home office had read what each of us had written on the Surge365 'Why' wall at the Winter Regional event in Atlanta earlier in January – our dreams for us and for our families. Duane said they came across one that touched their hearts because it said that one of this person's dreams was to be able to take a vacation with her son.
As he said that, a picture of me, Jordan and Juliet St. John in front of the 'Why' wall came up on the screen. I was shocked and speechless! Duane said that Surge 365 wanted to make my dream come true and was giving me and Jordan an all-expense-paid trip to Disney World!
I was so ecstatic. I felt that I was in a dream – and so I was. It was my dream coming true! I could not wait to get home and tell Jordan. I had to hold that secret until Sunday afternoon. I was about to burst. I told Jordan and he could hardly contain himself. He kept jumping up and down with excitement. Jordan is looking forward to meeting some of the characters and seeing the fireworks every night.
I love you Coach, Scott, Chris and Duane. I really am blessed to be with Surge365 .Because of you, my son is going to have an experience of a lifetime and I will be there to experience it with him."
Last month Wanda shared: "Yay! We received our Disney package! Who wouldn't want to be a part of a company that loves its people and cares about them? Thanks Surge365, Coach, Scott, Chris, and Duane!"
Wanda and Jordan leave today for their Disney adventure!
Follow Surge365 on Facebook for photos during their trip!