22 Jun

Tax Tip Thursday! Eliminate 95% of Data Entry!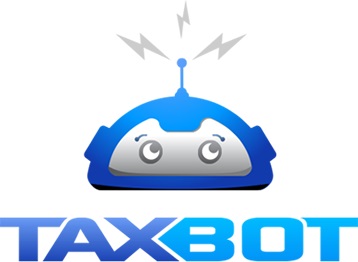 Tax Tip Thursday Presented by TaxBot!
Get to know Taxbot! A new version of the Taxbot mobile app was recently released and Surge365 is pleased to share helpful tips on the Taxbot App! Be sure to take advantage of this valuable business tool that is INCLUDED in your monthly SBA fee. All you need to do is log in to your Surge365 Back Office, select the Taxbot ad and complete the short registration form. Do it today and learn how to keep more of your money! You can also find Tax Tip Thursday tips on the Wavebreak blog.
The Intentional Flaw Programmed Into Taxbot – How To Use It To Eliminate 95% Of Data Entry!
It Sounds Crazy to Intentionally Program a Weakness Into Your App, Right?
Taxbot will explain! "Reading" receipts relies on the quality of the receipt. There are so many factors that go into reading a receipt. What if the printer ink is running low? What if the printer paper has water marks on it because it is running out of paper? What if the ink has smeared or the receipt has been crumpled up? Initially we programmed Taxbot to be able to "read" the text from your receipts in order to match them to the right bank charge and we found out quickly that our success was directly related to the qualify of the receipt. And there are a lot of bad receipts.
We Were Stuck at a 50% Success Rate.
We were trying to match receipts to transactions using the date, the vendor name, and the total. We wanted to make sure we got everything right for you – but sometimes we could only read portions of a receipt. This resulted in a mere 50% success rate with our matching test. That wasn't good enough. Luckily, we stumbled on an idea that changed everything.
We Decided To Let Taxbot Make "Educated Guesses." Guess What?! It Got It Right 95% of the Time!
Originally we programmed Taxbot with some artificial intelligence so it could learn to be more accurate over time, but when we changed the program so that the app would make an educated guess, our SmartMatching accuracy shot to an astounding 95%! Our "flaw" became our greatest strength! It was an exciting breakthrough! That kind of accuracy will save you hundreds of hours every year – by eliminating manual processes and data entry!
We Made it Easy To Fix The Rare Mismatches.
On the occasional mismatched receipt you can now tap the receipt, revealing a carousel of other likely matches. Simply pick the correct one and you are done! In the case of a completely unreadable receipt, when you try to classify the transaction it will help you see if there are any matches.
Taking Quality Pictures of Receipts Will Eliminate Data Entry.
Even though Taxbot is extremely smart, if you upload poor quality photos you will get poor results. Take the time to make sure you take crisp pictures of your receipts and you will have an amazing experience with SmartMatch. We suggest taking a picture immediately upon receiving it – don't stuff it in your pocket for it to get crumpled and old. Just do it now and let Taxbot do the rest!