04 Apr

Travel Tip Thursday – Packing Guide for Photographers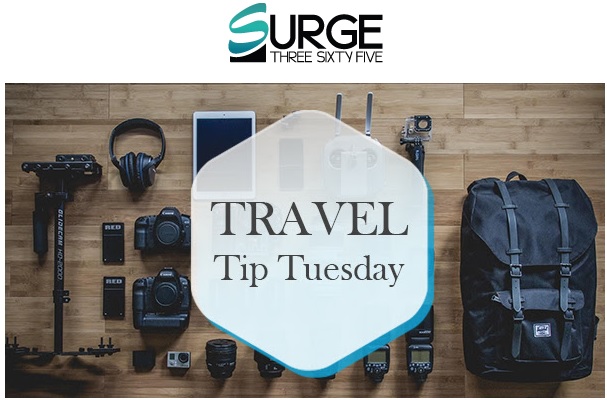 Packing Guide for Photographers



Both professional and amateur photographers need to keep their bag light as they travel. Follow these tips for a baseline checklist to make sure you are properly prepared to capture the beauty around you.
Camera Bag
Protection, comfort, and security are essential when carrying around your gear. Make sure your pack is top quality. Look for bags that include anti-theft features, attached rain cover, and camera/laptop protection. Buy brands that design their bags with traveling in mind.
Keep Your Equipment Light
Mirrorless and compact cameras are great for lightening your load. If you bring your SLR, reduce the weight of your bag by first considering the pros and cons of zoom vs prime lenses. A zoom lens offers convenience and may require fewer shots, but a single, fixed lens typically weighs less and will encourage you to explore more of the area to get the perfect shot.
Exclude As Much As You Can
It is natural to want to over pack for the fear of forgetting something. Some photographers arrive at their destination only to mail home those extra items. Pack only what you know how to use well. Fumbling around with unfamiliar equipment in a foreign place will draw attention and make locals uncomfortable. You will ultimately have to decide what equipment to bring to get your desired shots.
Stock Up On Batteries And Memory Cards
The lithium ion batteries required in some larger cameras can be difficult to find when traveling. Pack extra batteries and a charger. SD and memory cards can be purchased on the go, but they will most likely be more expensive.
Camera Protection
Rain covers, Ziploc bags, and lens cloths are necessary if you plan to be in a wet environment. Thankfully, all of these are compact and lightweight. Make sure to have water housing if you know you're going to want some underwater shots.