24 Jan

Travel Tip Tuesday! City Transit Advice!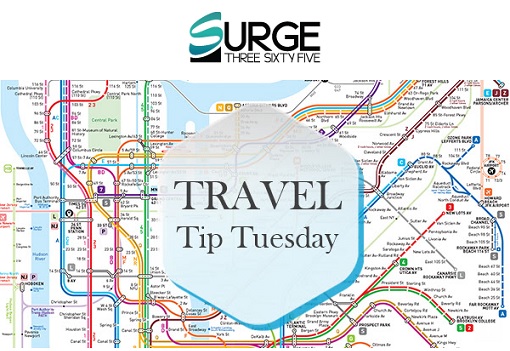 City Transit Advice!
Even if you've never used public transit in your hometown, these tricks can help you quickly master your transportation options in any city worldwide.
Get a Transit Map or App
A map will help you decipher a city's layout. Pick up a schematic map at the tourist office or subway ticket window, ask for one at your hotel, or print one off a website. Many city maps, even free ones, include a basic transit map. Google Maps works as an all-around transit app in most European cities, and its route planner has a transit option that covers both subways and buses.
Learn What Is Covered by a Ticket
In many cities, a single ticket is good on the subway, trams, buses, as well as transit between the systems. If a ticket seems expensive, make sure to ask what it covers. For example, a $4 ticket may seem like a lot until you learn it is good for a round trip or several transfers.
Consider Your Ticket Options
If you're committed to using public transit, the following options will cut your per-ride costs and save you time. Multi-ticket deals offer a set number of tickets that you can use anytime or share with travel companions. Passes allow unlimited travel on all public transit for a set number of hours or days. Reloadable Cards require a deposit that subtracts the cost of your rides when you use it, and can be topped off when the balance runs low. Always ask about discounts for students, senior citizens, and children.
Ask for Help
Buses and subways are filled with people who are more than happy to help lost tourists find their way. Confirm with a local that you're at the right platform or bus stop before you board. If you tell them where you're going, a driver or passenger will gladly tell you where to get off.
By using these tips as a guideline, you can better organize and prepare for your trip. Stay tuned to Travel Tip Tuesdays for more in-depth information about the best way to travel.