16 May

Travel Tip Tuesday – Packing For Outdoor Adventures!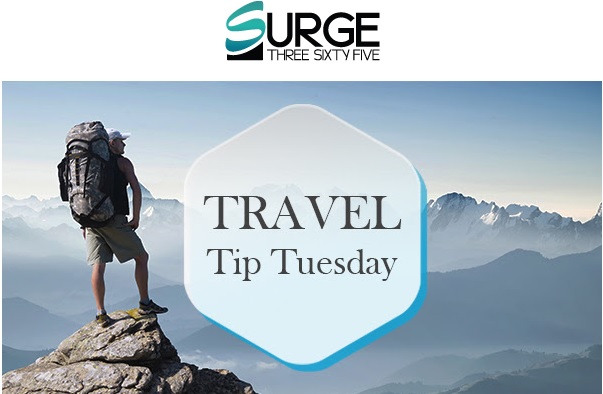 Packing for Outdoor Adventures
Exploring the outdoors? Follow these basic tips for the freedom to take part in spontaneous adventures without feeling unprepared. Happy travels!
Research
Research the area, climate, and culture before packing. Understanding these key aspects will help you pack the true essentials. Doing this will lighten your pack or take away the anxiety of feeling unprepared.
The Trilogy Rule
Three pairs of socks. Three pairs of underwear. Three shirts. You can get more miles out of leg wear, so two pairs of pants and one culturally appropriate pair of shorts or a skirt should suffice. Choose light, flowing, quick-dry cotton-poly blends in matching colors that handle wrinkles well.
Necessities
Outdoor adventure packs should always carry either a prepackaged first-aid kit. Make sure it can fit in a one-liter Ziploc bag. Items to include are sunscreen, bug spray, antiseptic wipes, gauze pads, adhesive bandages, ibuprofen, antihistamine, and a first-aid manual or information cards. No matter what you are doing that day, always have it with you.
Always, Always Bring A Headlamp
Headlamps are more useful than most think. When the sun goes down you will need light and the full use of your hands. Setting up a tent, carrying sticks to burn, and reading a book become a hassle while holding a flashlight. Free your hands up and bring a headlamp.