06 Jun

Travel Tip Tuesday! Romantic, Budget-Friendly European Getaways!

Romantic, Budget-Friendly European Getaways
Looking to plan a romantic getaway? This week's Travel Tip Tuesday is centered around romantic locations in Europe which won't break the bank. Below are our top destination choices to wind down and connect with your significant other, as well as cost-effective tips to consider during your travels.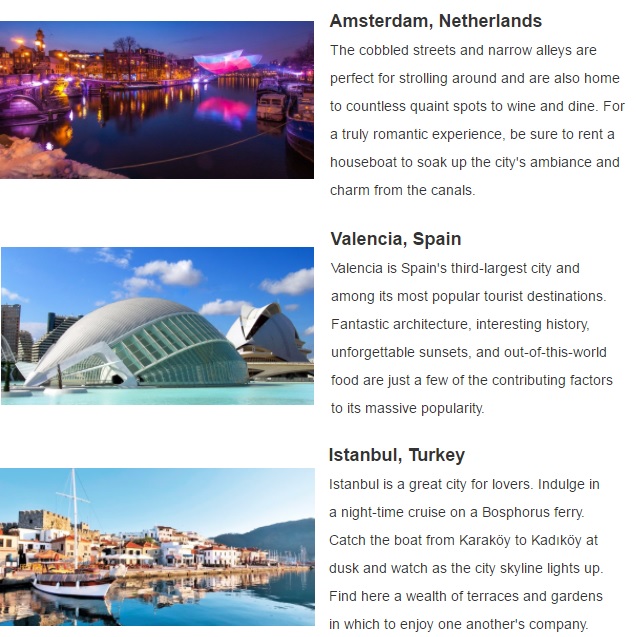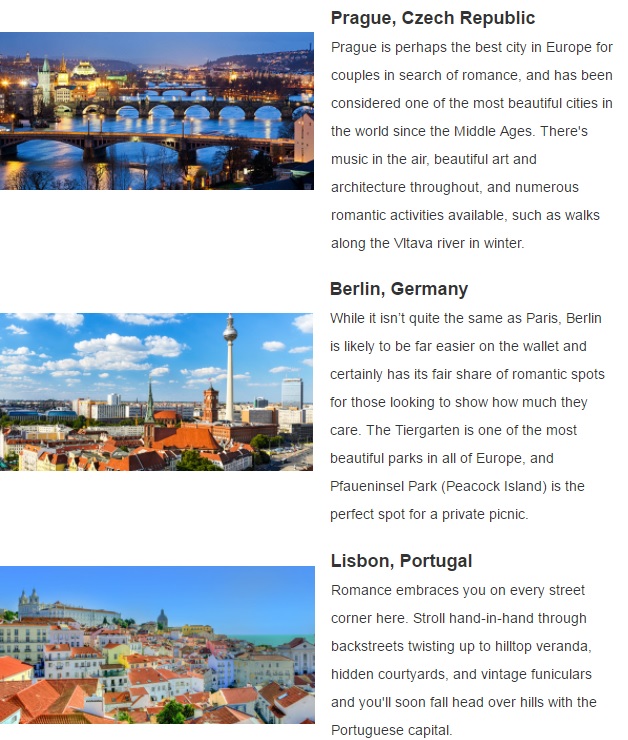 Money-Saving Vacation Tips
– Traveling by foot or on public transportation will help you appreciate the beauty found within cities, and will save on expenses as well. Use public transport in place of taxis, and buy 24-hour, 3-day or even weekly public transport passes, which work out cheaper than single tickets.
– Take advantage of "Welcome Cards", such as those found in Berlin, Germany, which includes free public transportation and many discounts to sights, tours, restaurants, museums and more.
– Use ATMs rather than travelers checks. You'll get your cash cheaper and faster. While ATMs give the best possible rates, they do come with transaction fees. Minimize these fees by making fewer and larger withdrawals. Store the cash safely in your money belt.
– Buying your maps in Europe will cost a fraction of domestic prices, plus you're likely to find a wider selection.
– Take advantage of leisurely ferry trips along coastlines, tandem-bicycles, or even horse-drawn carriage rides. Such means of transportation are not only means of saving money, but also perfect opportunities for relaxation and stress-free personal time to reconnect.
Trimming your budget certainly doesn't mean sacrificing the quality of your trip, and in many cases doing so will result in a far more intimate, rewarding, and unforgettable getaway.