01 Nov

Travel Tip Tuesdays: Best Practices to Booking Hotels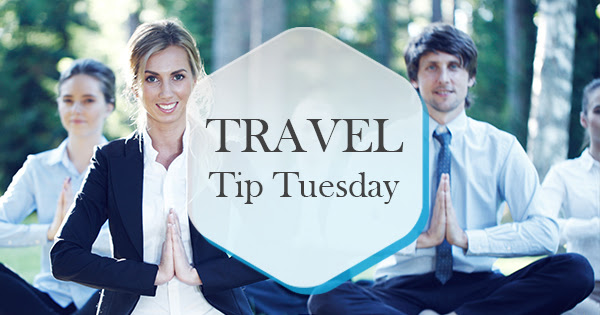 Tips for Healthy, Happy Travels!
Travel can be fun, but it can also be exhausting and leave you in need of a vacation after your trip. Whether you're traveling for vacation or business, here are a few tips to keep you feeling great while you're away from home.
Expect the Unexpected
Surrender your pre-conceived notions about how the trip is going to be. You will save yourself from disappointment and allow yourself to be in the present moment. Take it moment-by-moment, and you will actually get to enjoy yourself more fully.
Jet Lag
You can't avoid jet lag, but you don't have to condemn yourself to zombiedom either. On the flight over, eat lightly, drink lots of water, avoid coffee and alcohol, and minimize sugar. On arrival, plan a good walk. Jet lag hates fresh air, daylight, and exercise. Stay awake at least until the early evening.
Eat and Drink Mindfully
When you are dining, relax and take your time. Savor your meal and enjoy what you're eating. This is a great time to try new foods. If you love learning about cultural food, investigate cooking classes to try in foreign cities, check out local farmers' markets, and grocery stores.
Walk
On foot is the best way to sight-see. Go on a walking tour instead of a bus tour. Walk along the surf at sunset rather than staring at it from one place. Experience your surroundings like a local.
Don't Forget to Relax
So many places to be and things to see. Even if you're only in town for the weekend, don't forget to leave a little time each day to breathe. Whether this means reading before bed or practicing morning meditation, don't forget how important your "me-time" is.
Mind and Body
New surroundings offer great new opportunities for different and exciting workouts. Find out if they have Saturday morning yoga on the beach or try out a paddle board lesson! It might even be free!
By using these tips as a guideline, you can better organize and prepare for your trip. Stay tuned to Travel Tip Tuesdays for more in-depth information about the best way to travel.