27 May

Vortex™ News – Weekend Edition

► Home Office Memorial Day Schedule
► Vortex Launch Call Recording Alternate Line
► Vortex Launch Guide Updated
► Vortex FAQs Updated
► New Spanish Video Presentation
► Surge365 Mobile App Additions
► Thank You Surge365 Customer Support Team
---
Home Office Memorial Day Schedule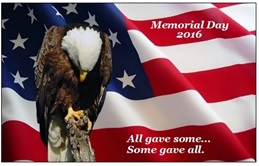 Memorial Day commemorates all men and women who have died in military service for the United States.
Every Memorial Day, the U.S. flag is quickly raised to the tops of flagpoles, slowly lowered to half-mast, and then raised again to full height at noon. The time at half-mast is meant to honor the million-plus fallen U.S. soldiers who have died for their country over the years.
Re-raising the flag is meant to symbolize the resolve of the living to carry on the fight for freedom so that the nation's heroes will not have died in vain. Also considered the official start of the summer season, many families celebrate with picnics, barbecues, family gatherings and travel. Surge365 wishes you a safe and happy Memorial Day weekend.
The Surge365 Home Office will be closed Monday, May 30th in honor of this holiday.
Regular office hours resume Tuesday, May 31, 2016.
---
Vortex Launch Call – Alternate Line Available
We have received some reports that the Vortex launch call was cutting out for some so we have placed the call on another line that can also be accessed for those who have experienced any issues.
You may call 618-391-0701 (no pin # needed) to listen to a recording of the Vortex launch call from Tuesday evening. We will continue to keep the call on the other line as well (641-715-3900 | Pin: 644370#).
---
Vortex Launch Guide Updated – Pricing Clarified
The Vortex Launch Guide has been updated. We've clarified the pricing for upgrading after 30 days in the charts. Make sure you have downloaded V 1.3 of the guide. CLICK HERE!
---
Vortex FAQs Updated In Back Office
Make sure you are checking out the Vortex FAQs that are listed on the Vortex Information and Reporting page in your Back Office. Select this ad in your Surge365 Back Office to view the list of questions.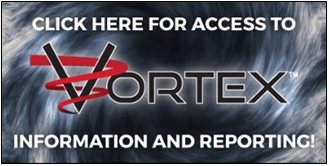 We've clarified question #4 in regards to the Vortex Commissions earned on your Vortex Customer bookings. We've also added question #9 answering a frequent question on where does a Vortex Platinum Owner go to book their own personal travel? Head on over to your Surge365 Back Office and check them out today!
---
New Spanish Video Presentation In Back Office
Great News! A new Spanish video presentation available! Check it out HERE or in your Surge365 Back Office under Menu > Resources > Videos >Surge365 La Mejor Solución de Viajes.
---
Surge365 Mobile App Additions
We've added new videos to the Surge365 Mobile App. Access your App and check them out now! Here's where you can find these updates:
► One new Video Presentation is located under 'Present' (the same video on your SBA site).
► Two new videos are located under 'Prospect'
Video 1: "This Changes Everything – Welcome to the Vortex" is a quick welcome to the Vortex.
Video 2: "REALLY Makes You Think" is the #WhoAreYouFollowing video from Surge365 President Chris Cokley.
---
Thank You Surge365 Customer Support Team!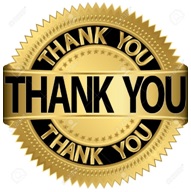 Last and certainly not least we want to take this time to give a big shout out and THANK YOU to the Surge365 Customer Support Team for the rockin' job they did (and continue to do) since the launch of the Vortex! Amazing job Team!