18 Dec

Surge365 December Compliance Memo


Merry Christmas Surge365 family!
---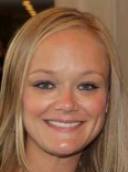 Recruiting Guidelines
Two months ago we briefly mentioned recruiting while on travel properties… let's dive in a little deeper on that conversation. When visiting a travel property an easy rule of thumb is to remember that you would never want to offend your host. Therefore, you would not want to talk about pricing with their customers or attempt to recruit while on their property.
Additionally, do not recruit in travel agent groups on social media. Recruiting is all about working within your circle of influence!
---
Sharing Membership Benefits
We love your enthusiasm in sharing all that our exclusive membership has to offer! While it is okay to post generalized member deals, please understand it is strictly against policy to show actual screenshots taken from the travel membership. It is also against policy to show your live membership in any format unless you are face to face with one person. This includes zoom presentations. When you post member deals please be sure to exclude details such as exact dates, addresses, and hotel/resort names.
We admire your motivation and want to help you in promoting the exclusive membership pricing. So, we created approved advertisements that you can share on social media. You will find these on our Wavebreak blog at https://wavebreak.surge365.com. Just click on Latest News and look for #Surge365Approved under the category section. Or, just click here: #Surge365Approved.
---
REMINDERS!
---
SBA Signup – Important Info:
When signing someone up as a new SBA team member, if their email address is already in the system it is mostly likely associated with their Vortex Customer account. If this is the case the system will prompt them to log in. Please follow this process as it will link the two accounts together for them and auto populate in the information they have given for their customer account. This simplifies the signup process for them. If you create another account with a different email address they will have two accounts, which is unnecessary. If they do not remember the password they used to create their Vortex account, they can use the 'Forgot Password" link that is located on the Vortex log in site.
---
IDS (Income Disclosure Statement) Updates:
The IDS is now being updated every six weeks. As always, anytime you make an income claim, it must be followed up with a copy of or link to the IDS. Here is the link:http://bit.ly/S365IDS
---
New SBA Frequently Asked Questions:
Please be sure to check out the new SBA frequently asked questions document in the Back Office under the SBA documents section. We are sure these FAQs will help your new people get off to a great start. Also, many of our long-standing Reps still ask some of these same questions, so please do take a peek. It's the first document located on the list under that folder.
---
As always, I appreciate your enthusiasm, drive, and compliance with all policies. I am delighted to spend another holiday season with you all!
Katrina Bridges
Director of Operations
compliance@surge365.com